Sprint Car Beadlock Bolt Kit - NEW! Bolts with Captive Washers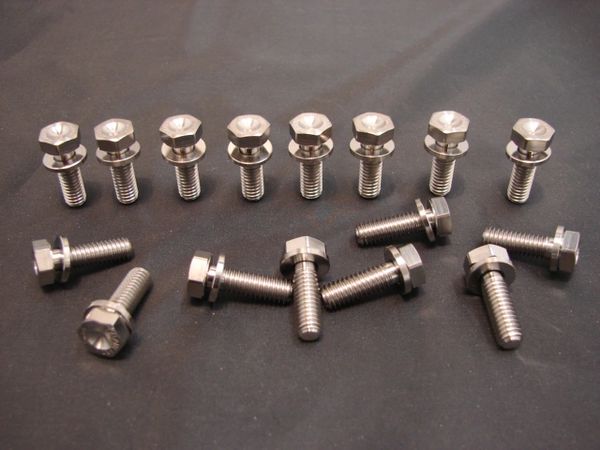 Sprint Car Beadlock Bolt Kit - NEW! Bolts with Captive Washers
Beadlock bolt kit for sprints cars contains:
16) 5/16 - 18 x 1 hex head beadlock bolts WITH captive washers.
The washers on these bolts are fully machined from billet titanium bar. The washer is slid on to the bolt before thread rolling. After thread rolling, the washer remains captive and free spinning.
The bolts are made from aircraft titanium that have been forged, the threads are rolled and the bolts are heat treated to 162,000 psi - making them stronger that grade 8 steel. This process makes these bolts the strongest beadlock bolts available today!
Part # - HH-BLCW-BKIT-SC