Titanium Torsion Stop for Midgets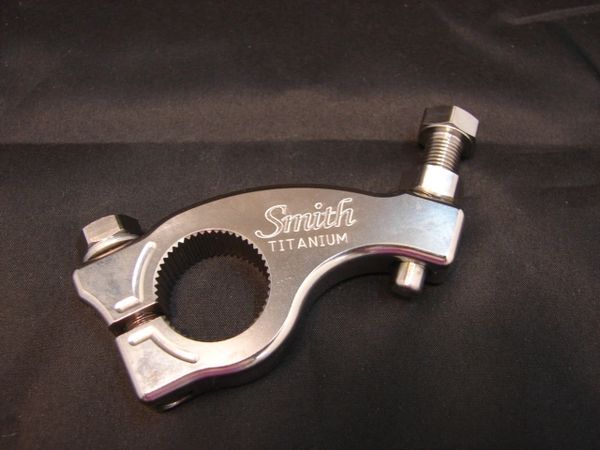 Titanium Torsion Stop for Midgets
Our stops are made from AIRCRAFT plate billet - not the cheaper grade 5 Titanium, like our competitors.  

The aircraft Titanium provides maximum strength and stiffness.
This stop comes with the highest strength Titanium bolts and jam nuts.  
The bolts are made from aircraft bar and are heat treated to 164,000 psi tensile.
This makes them the only bolts in the industry that meet this standard.  They are stronger than grade 8 steel!
These stops are for 1-5/8 tube split.  (Spike, Twister, King, Boss and most other chassis brands)
Part #:  TTSP-WB-MID